Summary notes on the MENA NGO fora meeting, held in Amman (Jordan) on July 2-3, 2014
ICVA has been supporting and facilitating NGO coordination since the 1990s. A key aim of ICVA is to help improve humanitarian preparedness and response, and increase the effectiveness of NGO coordination mechanisms in humanitarian contexts. In 2014 ICVA convened three regional meetings of NGO...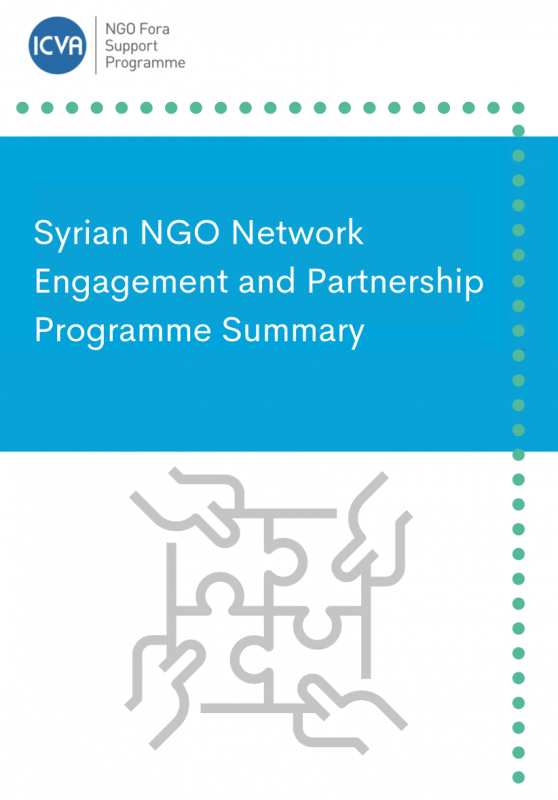 The Syrian NGO Network Engagement and Partnership Programme is a strategic partnership between UNDP and ICVA to strengthen the capacity of Syrian NGO/CSO networks to enable them to play a vital role in joint coordination and representation by strengthening skills and capacity across a range of areas...