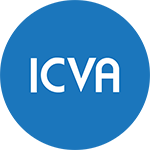 Who we are
ICVA is a global network of non-governmental organisations whose mission is to make humanitarian action more principled and effective by working collectively and independently to influence policy and practice.
Established in 1962 by a small coalition of refugee and migration focused non-governmental organisations (NGOs), ICVA has grown into a diverse network of over 100 NGO members operating in 160 countries at global, regional, national and local levels. 
ICVA helps its members understand, engage and influence the humanitarian sector with a focus on:
Forced migration;
Humanitarian coordination;
Humanitarian financing; and
Cross-cutting issues.
Our Secretariat is based in Geneva, giving proximity to global humanitarian debates and decision making. We complement this presence in Geneva through regional representatives, providing an important link between global and regional perspectives and ensuring a connection to the operational realities of our members. We also invest in support to country-level NGO fora operating in humanitarian contexts.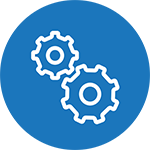 How we work: a "bridge" between humanitarian actors
ICVA connects the voices of its members in order to:
Share and exchange experiences and information;
Collaborate on common issues;
Harness varying perspectives and inspire each other;
Engage with and influence other actors, including the UN, governments and regional organisations.
Our values and principles:
Our work is based on the principles of humanity, impartiality, neutrality and independance as well as the Principles of Partnership.
We work towards a system that enables people affected by humanitarian crises to receive equitable access to quality assistance and protection.
We promote innovative approaches to humanitarian policy development and implementation, and offer evidence-based, solutions-oriented advocacy.
We promote equitable engagement of NGOs to make the humanitarian system more inclusive.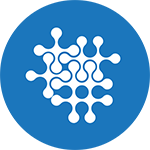 ICVA and NGO Coordination
NGOs operate in a complex space involving many actors. A variety of coordination mechanisms have been created to help different actors operate more efficiently and effectively in relation to one another. However, it can be challenging to understand and engage these mechanisms.
ICVA's objective by 2021 is to strengthen the collective ability of NGOs to actively engaged in and influence coordination mechanisms to ensure they are inclusive, contextualised and provide effective assistance and protection to those affected by crises.